STAINMASTER® Carpet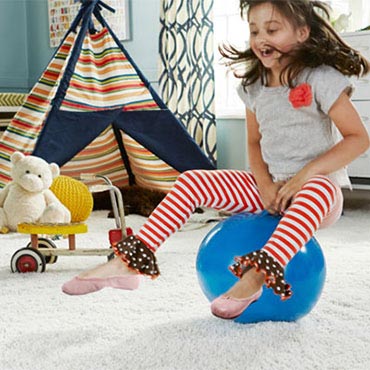 Stainmaster® Carpet products are quality certified by INVISTA, the world's leading manufacturer of carpet fiber. This certification program includes ensuring that every yard of Stainmaster® Carpet meets stringent testing program which includes minimum pile weight, pile height pile twist level as well as ensuring the Stainmaster® carpet will meet all food and beverage anti-stain, soiling, fiber loss and anti-static standards. Because manufacturing standards are controlled though this certification program, INVISTA is able to offer a comprehensive warranty program direct to the consumer, offering peace of mind long after your purchase.
STAINMASTER® Ultra Life carpets are the thickest, most luxurious STAINMASTER® carpets available, combining outstanding stain and soil resistance with ultimate comfort. These carpets feature an enhanced stain warranty and additional protection against texture loss, making them the most elegant and longest lasting in the STAINMASTER® carpet line.
STAINMASTER® Ultra Life is available exclusively at STAINMASTER Flooring CentersSM.
STAINMASTER® MasterLife combine outstanding stain and soil resistance with ultimate comfort. They feature DuPont Advanced Teflon® Protectant, plus additional protection against texture loss, making them both elegant and long lasting.
STAINMASTER® Xtra Life incorporates all the unique fiber benefits of STAINMASTER® , including DuPont Advanced Teflon® Protectant. Engineered to retain their original appearance, tufts in this carpet will hold their attractive shape and won't burst, bloom, open or lose their twist. That's ideal for households with lots of busy little feet.
STAINMASTER® features the innovative stain and soil technology that defines the STAINMASTER® name. With the DuPont Advanced Teflon® Protectant, the fibers actually push dirt and spills away. This quality carpet stays clean and fresh and is easy to maintain.
Choose Carpet – Luxury Carpet
Why Choose Carpet?
It looks great and feels even better. But the benefits of carpet don't stop there. It's also colorful, low-maintenance, comfortable in any weather and reassuringly solid beneath your feet.
Beauty - Not Skin Deep, Ankle Deep
Carpet is the foundation of your decorating. It can enhance a room with casual simplicity, or create a showcase for formal elegance. The style and color selection is so vast, you can find carpet to complement any decor.
Attitude Adjustment - Healing Colors
With carpet you can capitalize on the psychological affects certain colors have on mood. Think about bright, cheerful colors for children or soothing tones for older members of the family. It can also help when designing home offices and family rooms.
Comfort - Feels so good
Carpet makes the floor a place to sit, to play and to relax. Nothing feels nicer on bare feet than to shuffle through a lush, thick carpet.
Maintenance - Low, Not High
Regular, but simple vacuuming, quick attention to spills and professional cleaning every 12 to 18 months is all it takes to keep up appearances.
Temperature - Seasonal Comfort
In the cold weather, carpet retains warm air and in the heat, it stays cooler.
Safety - Soft Security
It's a great non-slick walking surface that prevents slips and falls. It ensures that seniors and toddlers find sure footing.
Noise Reduction - Quiet, Please
Carpet absorbs sound within a room and acts as a sound barrier between floors.
Chances are you have a lot of questions about carpet - everything from color and style to stain resistance and warranties. The fact is, there really is a difference in carpet brands, and choosing one you'll be satisfied with for years starts with having all the information.