When it comes to the installation and maintenance of flooring and carpet, we are the experts. Our many years of experience give us the knowledge to resolve any of the problems you may be having. It also helps us to know the little tricks-of-the-trade that most of the other companies don't know.

We carry a full line of products and brands. We sell and install Area Rugs, Carpeting, Ceramic/Porcelain, Cleaning/Restoration, Flooring Accessories, Installation Materials, Laminate Flooring, LVT/LVP, Mats/Runners, Natural Stone Floors, Sealers/Finishes, Specialty Floors, Tools, Underlayment, Vinyl/Resilient, Wood Flooring, and more...

Our Installation Promise:
• Install the product according to the Manufacturers Specifications.
• Guarantee all workmanship that is directly related to the installation.
• Dress and act as professionals and will treat your home or office in the same manner you do.
• Be informed of the latest in installation techniques.
• Pay special attention is directed to handling the furniture and accessories.
• Take the utmost care to provide the quality of service that is expected.


Items to discuss before installation:
• Measurement: Measure each room or area to determine the necessary square yardage.
• Installation: Double check the delivery date, the installation date, and the estimated time for the installation.
• Furniture Moving: Discuss furniture moving with your salesperson. Is there a charge for moving it.
• Seams: Prior to the installation, discuss the location of seams with your salesperson.
• Existing carpet: Who is going to remove existing carpet and cushion. Who will be responsible for disposal.
• Inspection: Prior to installation, inspect the carpet to see that it meets the order specifications of color, texture, and style.
• Power stretch: Good seam sealing is essential for wall-to-wall carpet installation.
• Excess carpet: Would you like to keep any leftover carpet for use as doormats or replacement carpet for the future?

Bostik Adhesives
Bostik is a company with a long and rich history. It was founded as the Boston Blacking Co. in Chelsea, Massachusetts, in 1889. It has its origins in the shoe industry and shoe adhesives.More...
MAPEI Grout
MAPEI offers the most complete line of products for surface preparation, ceramic tile & stone installation, floor covering installation, and products for concrete & masonry repair and construction.More...
Schlüter® Transitions
Schluter-Systems is committed to providing reliable ceramic and stone tile installation systems that not only solve problems but benefit the entire tile industry as well. As part of this commitment, we have invested considerable resources in testing our products to relevant industry standards. Such testing is performed both inhouse and by independent laboratories, including the Tile Council of North America (TCNA), the Terrazzo, Tile, and Marble Association of Canada (TTMAC), and the National Research Council in Ottawa, Canada.More...
Ardex
An ARDEX Designer Floor™ can beNo two tile jobs are the same. Depending on site conditions, the requirements vary significantly. ARDEX provides intelligent, cost-effective system solutions for every aspect of tiling. From adhesives to grouts for kitchen, bathroom and wellness areas, indoors and outdoors, for domestic and commercial projects. In addition to offering the customary high quality, all ARDEX system products are extremely easy to use and perfectly matched, allowing jobs to be handled simply and efficiently – step by step and with minimum effort.More...
MAPEI Flooring Adhesives
Several decades ago a young businessman, Rodolfo Squinzi, set out to carve his niche in the building industry and founded MAPEI as a small family business in Milan, Italy. More...
Henry® Adhesives
HENRY is committed to helping you get the best results in professionally installed floors. 60 years of experience combined with our relationships with the leading resilient, wood and carpet manufacturers ensure that you receive the products and the support you need to complete the job successfully and profitably.More...
DAP® Products Inc.
DAP is the Market leader in Caulk, Sealants and Repair Products. Through a commitment to outstanding service and quality, DAP consistently deliverers innovative solutions to the DIYer.More...
Bonsal
Bonsal American, Inc. manufactures and markets packaged building materials and pavement maintenance products for commercial and residential construction markets in the United States.More...
LATICRETE®
Laticrete International is a world wide manufacturer and marketer of materials and methods for the installation of ceramic tile and stone.More...
LATICRETE® Hydro Ban™
LATICRETE Hydro Ban is a thin, load bearing waterproofing/crack isolation membrane that DOES NOT require the use of fabric in the field, coves or corners. More...
Duo-Fast Fastners
DUO-FAST is a world leader in high-productivity tools and fasteners engineered for professional use on construction sites, for remodeling, in furniture shops, and in a wide variety of other manufacturing applications.More...
Bullet Tools
Home of the Magnum Shear - the cutter that is revolutionizing the way you install.More...
Drytek Innovative Flooring Solutions
Drytek is A revolutionary new family of premium floor leveling products with all the characteristics most desired in a flooring product plus the added advantages only available with new DRYTEKnology™More...
STAINMASTER® Carpet Cushion
STAINMASTER™ carpet cushion, the only carpet cushion that adds more years to your STAINMASTER® carpet warranty and makes it even easier to keep your STAINMASTER® carpet clean and beautiful.More...
Carpenter Cushion
Carpenter started producing high quality flexible foam carpet cushion in 1963. Offering unparalleled quality, outstanding service, and innovative products for over 35 years, we provide a wide range of bonded and prime polyurethane products for residential uses, in addition to Omalon® and bonded carpet cushion for commercial uses.More...
Leggett & Platt Cushion
We have the right cushion for every type of carpet, installation and customer. The proper Leggett & Platt cushion will always make carpet feel better underfoot, reduce fatigue, wear longer and retain its original beauty.More...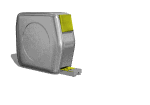 The first step of the estimate is an in-home measurement which can be arranged by calling us at 301-262-8022 or completing the inquiry form. We will then call you and arrange a convenient time to measure your area(s).
Estimates are provided within our Baltimore - Washington Meto Area service area.


Monday:
10:00am-7:00pm
Tuesday:
10:00am-7:00pm
Wednesday:
10:00am-7:00pm
Thursday:
10:00am-7:00pm
Friday:
10:00am-7:00pm
Saturday:
10:00am-6:00pm
Sunday:
By Appt. Only
Note:
Sunday by Appointment Only. Call 301-437-5027 or 443-306-8152