Hamm's Flooring

About
Welcome to Hamm's Flooring
We are located in Conroe, TX United States of America.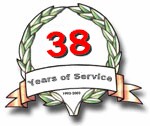 A good place to start is our selection of
brands
. We carry Area Rugs, Carpeting, Ceramic/Porcelain, Laminate Flooring, Vinyl/Resilient, Wood Flooring, and more...
Want to learn more about Hamm's Flooring? Click here to view the many
products
that we offer.
Call us to today at
936-756-5602Learn More:
Conroe, TX Flooring Store
:
Area Rugs
:
Carpeting
:
Ceramic / Porcelain Flooring
:
Laminate Flooring
:
Vinyl / Resilient Flooring
:
Wood Flooring
:
http://www.hammsflooring.com/


Visit Website

Tell a Friend

Report Broken Link

Add to Favorites

Add Rating


The DesignBiz logo, and other DesignBiz graphics and logos are trademarks of BuildBiz, Inc.
Unless otherwise noted, all other trademarks, service marks, and logos not owned by BuildBiz, Inc. and used herein are the trademarks, service marks, or logos of their respective owners.