CONTACT:

Source One Flooring Dalton, GA
Tel: 706-278-1073 Fax: 706-278-1094 Toll Free: 1-800-305-0641 Email: jbryson@source1flooring.com
Source One Flooring

About
Welcome to Source One Flooring
We are located in Dalton, GA United States of America. Offering Name Brand Carpets, Area Rugs, Wood, Vinyl and Laminates at Wholesale Prices.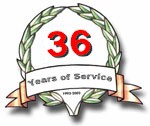 Call us to today at
706-278-1073
or Toll Free
1-800-305-0641


Visit Website

Tell a Friend

Report Broken Link

Add to Favorites

Add Rating


The DesignBiz logo, and other DesignBiz graphics and logos are trademarks of BuildBiz, Inc.
Unless otherwise noted, all other trademarks, service marks, and logos not owned by BuildBiz, Inc. and used herein are the trademarks, service marks, or logos of their respective owners.
Sponsored Links