Coconis Carpet

About
Welcome to Coconis Carpet
We are located in Zanesville, OH United States of America. A Shaw Carpet and Floor Center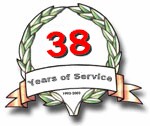 A good place to start is our selection of
brands
. We carry Laminate Flooring, Vinyl/Resilient, and more...
Call us to today at
740-452-9592


Tell a Friend

Add to Favorites

Add Rating


The DesignBiz logo, and other DesignBiz graphics and logos are trademarks of BuildBiz, Inc.
Unless otherwise noted, all other trademarks, service marks, and logos not owned by BuildBiz, Inc. and used herein are the trademarks, service marks, or logos of their respective owners.