Write
Stevens Cabinetry
14026 Tyringham Street
Spring Hill , FL 34609
United States of America
Online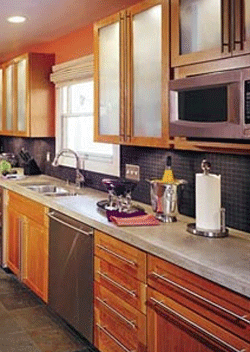 Mr. Stevens is a man with a passion for Cabinetry that is surpassed only by his experience and knowledge of the art. Yes we called it art and why not? It's the architecture around which you spend a good deal of your time. And often, special times of your life are spent preparing in the kitchen or relaxing and entertaining in your living room. This being the case you want cabinets that are decorative and functional. You've come to the right place.
  
  Rob Stevens comes with over fifteen years of experience installing cabinets. He's installed elaborate cabinetry for many high end buildings, million dollar condominiums and several multi-million dollar homes in Las Vegas. His expertise comes from ten years working with several established companies in Seattle, Washington including Intercorp, one of the largest builders in Seattle.  

  He moved to Florida and began doing smaller cabinet jobs. However word-of-mouth spread and Stevens soon found himself so busy that it only made sense to open his own business doing what he loves. Stevens Cabinetry officially opened in 2001. Today Rob Stevens is proud to offer you semi-custom kitchens of the highest quality. He does most of installing himself and would love to assist you in creating the ideal cabinetry for your home.