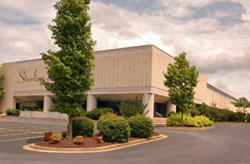 Sterling is divided into three divisions. The Sterling Industries brand encompasses a full line of home accessories, including tabletop and wall décor, plus a line of accent furniture.
The second division is our lighting presentation-Platinum Bay. This division covers an exquisite range of tabletop lighting, floor lamps and chandeliers.
The third division is our mirror line, Diamond View, which offers a diverse assortment of mirrors for any interior.