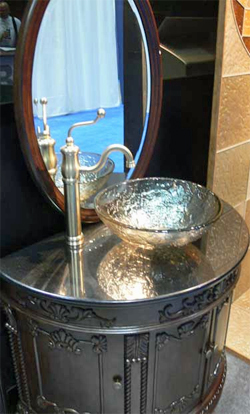 The beauty of glass touches all of our lives. At JSG Oceana decorative glass, our products cover a wide range, from glass sinks to grace your Kitchen or Bath to exquisite Tabletop and Giftware pieces.
We also feature Outdoor Living products perfect for your home's exterior spaces. Our stunning glass kitchen sinks are unique in the industry.
JSG Oceana's Signature dinnerware features glass infused with precious metals, and our Alina Collection features free formed pieces signed by the artist. You'll find a gift for every occasion or a unique furniture selection to enhance your home.