Write
Shade-O-Matic
550 Oakdale Road
Toronto, ON M3N 1W6
Canada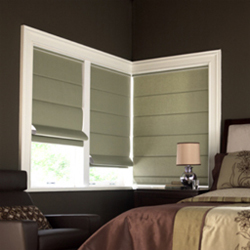 Founded in 1982, Shade-O-Matic has witnessed impressive growth and currently employs 450 people and occupies a 270,000 square foot facility. In 1996 Shade-O-Matic became part of the Hunter Douglas Group, a world leader in the window covering industry.

Shade-O-Matic manufactures and supplies nationally various types of hard window coverings: vertical and horizontals blinds; roller; pleated and cellular shades; and an outstanding line of indoor shutters The Art of Shutters.
Product innovation is the cornerstone of the company's success and rapid growth, positioning Shade-O-Matic as one of Canada's largest and leading manufacturer and distributor of hard window coverings. Our products contain many unique and patented features.

From the development of the One-Piece Angle Track for bay/bow windows, to our patented gear system of the Tropics Shutter, Shade-O-Matic continues to invest in research and development to bring unique products to its customers.

At Shade-O-Matic we work hard at ensuring customer satisfaction; from selection and quality to service, you get nothing less than our very best.