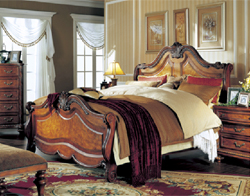 Legion Furniture, LLC, based in West Sacramento, California, ranks among the top furniture manufacturers in the world, particularly regarding size and volume.

We are in partner with ISO 9001:2000 manufactory in China, who has more than 3,000 workers and state of the art technology.

We've manufactured fine furniture with a reputation for exceptional styling and quality craftsmanship. Legion has the exceptional experience and rigorous quality standards to ensure the end products to exceed your expectations. This enables us to provide unique designs and unsurpassed value to every customer. Throughout each product line, Legion Furniture distinguishes itself by offering furnishings leading the industry in quality,fashion and styling, extravagates with outstanding customer service care.  

Besides case goods furniture wholesale, Legion also specializes in hospitality, Government, Senior Living, Contract Seating and commercial offices furniture. We fully understand the specific high standard of needs in this industry; over the years we have completed many projects with many satisfied customers. We want to be your choice for distinctive furniture solutions.