Call
Tel: 763-540-1200
Fax: 763-513-2142
Toll Free: 800-553-8033
Write
Tennant Company
701 North Lilac Drive
P.O. Box 1452
Minneapolis, MN 55440
United States of America
Online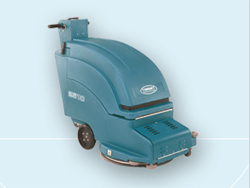 Tennant Company is a recognized leader in designing, manufacturing and marketing solutions that help create a cleaner, safer world.

Products by Tennant include equipment used to maintain indoor and outdoor surfaces and coatings for repairing, protecting and adding beauty to concrete floors as well as equipment parts, service, maintenance and financing. Learn more about specific solutions tailored for the industries we serve.

Tennant is headquartered in Minneapolis and has worldwide marketing and manufacturing operations. Company stock is traded on the New York Stock Exchange under the symbol TNC. Visit Investor Relations for more information.