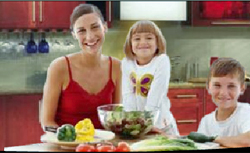 Planning your dream kitchen?

Your luxury bath?

How do you get the look you want, at a price you can afford ?

To make it a reality, choose Maple Creek ready-to-assemble cabinets.

Maple Creek offers you the look of high end cabinetry… at a fraction of the price.

You save by assembling the cabinets yourself.

From crisp thermofoils to solid woods, Maple Creek provides you with the perfect combination of beauty, function and value.
And since they're backed by our Lifetime Warranty, you can be assured your cabinets will look great for many years to come.
No matter how big or how small your project is, Maple Creek has the quality products at affordable prices that make it your best value in kitchen and bath cabinets.