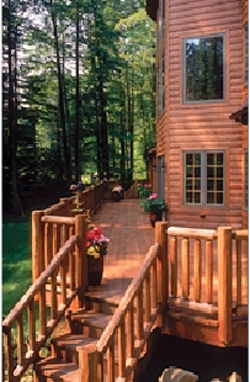 The Flood brand has served the Paint Industry for more than 160 years. Established in Cleveland, Ohio in 1841 as a paint contracting firm, The Flood Company quickly achieved a reputation for outstanding quality and craftsmanship. Back then, services included lettering canal barges for $2.50 a boat, decorating buggies for $11, or a wagon for half that much.

The business later expanded into hardwood finishing, exterior, and interior house and commercial architectural painting. For the next 87 years, the company was responsible for the painting and custom wood finishing on many historical homes, churches, and commercial buildings in the city of Cleveland, Ohio.

In 1934, under the leadership of Earl D. Flood, the company expanded into manufacturing and distribution with the introduction of Penetrol®, a high solids, durable paint oil used alone as a protective coating for wood and metal or as a paint additive, to assure smooth and easy application of oil based paints and varnishes. So outstanding was its performance that today, Penetrol has a worldwide reputation for quality and performance among painting contractors and marine and industrial firms.

Over the years, The Flood Company continued to find other exciting applications for the revolutionary properties of Penetrol. In fact, the penetrating technology behind it is responsible for most of Flood's top-selling products today, like CWF-UV Clear Wood Finish, and one of the longest-lasting stains on the market, Flood's Solid Color Deck & Siding Stain. It's this superior penetrating performance that's made Flood products the choice of both professional painters, do it yourselfers and exterior wood care contractors for years.
Today, The Flood Company maintains its long-standing commitment to create innovative products that address challenging problems and help consumers beautify their homes. The company continues to develop new and easy-to-use products, like Restora™, that make home improvement projects simple and rewarding.

Currently managed by the fifth generation of the Flood family, the tremendous growth experienced over the past several years is largely due to the success of its exterior wood finishes, CWF and CWF-UV, as well as Dekswood Cleaner. New product development and research at The Flood Company, including the company's latest product Restora, continues to spur profitable growth.
The company's corporate headquarters and manufacturing facilities are located in Hudson, Ohio. International distribution is served by plants in Australia and France, with products actively marketed throughout Europe, Canada, Latin America, Israel and Australia.

The Flood Company continues to provide solutions for both pros and DIYers, building on the groundbreaking work of their forefathers to create products that deliver great results under the most challenging conditions.