Write
EvaRyd Limited
27b Floral Street
Covent Garden
London, WC2E 9DP
United Kingdom
Online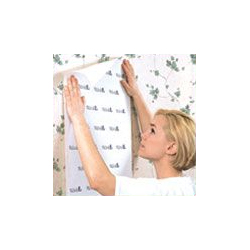 Removing wallpaper? At last you've found it - the best method for wallpaper removal. Here's five great reasons to use Wallwik:
Wallwik is the quickest method of wallpaper removal (2 to 3 times quicker than steam and chemical based strippers)
Eliminates scraping and does NOT damage plaster
Strips up to 6 layers of even the most stubborn paper in one go
Removes the paper in large pieces or whole sheets, making less mess
Guaranteed to be quicker, cleaner and easier than any other wallpaper removal product, or your money back!