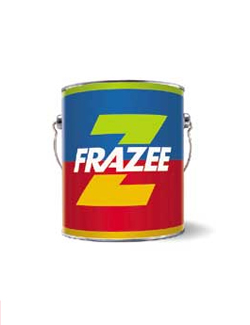 Since 1896, Frazee Paint has grown into a leading manufacturer and retailer of paint and coatings throughout California, Arizona and Nevada. The Frazee product line consists primarily of architectural, commercial, industrial and government specification coatings. In addition, Frazee offers an extensive line of nationally recognized wallcovering brands, spray equipment and painting tools. This broad product offering along with the knowledge, experience and service of our professional sales staff ensures that your painting projects get done right the first time.
The Frazee corporate offices, manufacturing facility and main distribution center are located in San Diego, California. From this facility, Frazee produces more than 12-million gallons of paint each year while, the Frazee trucking fleet distributes to more than 101 retail stores and numerous dealers throughout California, Arizona and Nevada. In addition, Frazee distributes products internationally to dealers located in Mexico, Guam and China.
At Frazee, each and every gallon of paint comes with a commitment of quality that results from a century of excellence!