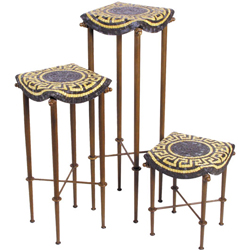 Atmosphere, Inc. is committed to bringing fine art to furnishings.
Our entire Collection is impeccably handcrafted. Both Atmosphere and Four Generations feature high end collections. The main difference is that Four Generations is exclusively dedicated to hand carved wood furnishings.
You can be assured that when you order a Four Generations' accent, you are recieving the finest in wood craftsmanship.
The works of art you find on our site and in our catalog is the combination of remarkable finishes and textures that create the perfect Atmosphere.