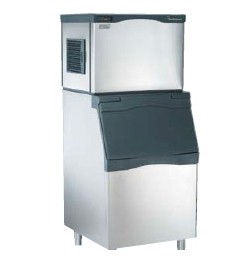 "You'll Value the Difference"™ is a statement that has 50 years of experience in research and development, cost effective manufacturing methods, strong global distribution networks and focused customer service behind it. Fact is, it's why Scotsman is the world's largest manufacturer of ice machines, distributed and serviced in over 100 countries, with more than a million ice machines at work every day. As a member of the Enodis company, Scotsman's outstanding history is further enhanced by association with other market leaders in the foodservice industry such as Frymaster®, Cleveland Range®, Garland®, and Lincoln®.
Scotsman's goal is simple: To be recognized as the world's leading ice machine company. We will accomplish this by providing our customers with a better ownership experience than any other ice machine manufacturer. From our CM3 ice machines that offer the Lowest Lifetime Ownership Cost and the best warranty in the industry to our customer focused sales and service network, Scotsman is committed to total customer satisfaction. "You'll Value the Difference"™ is a living philosophy that will positively affect every aspect of your involvement.
Quality Policy
At Scotsman, quality means TOTAL CUSTOMER SATISFACTION. Through teamwork and personal effectiveness, we are committed to continuously evaluate and improve our products and services to ensure we meet our customer needs – on time, every time.