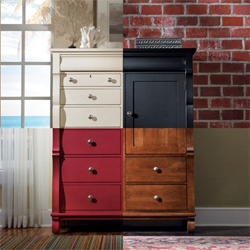 Solid Wood
For four generations, Kincaid Furniture has been built on a philosophy to make wood furniture in its most natural form; using Solid Wood construction.

Crafted in America
Wherever it is practical, Kincaid Furniture utilizes our U.S. facilities to make our furniture. We have been blessed to have a skilled and dedicated family of employees in western North Carolina who take great pride in crafting Kincaid Furniture. Our commitment to domestic manufacturing is very real and is a large part of who we are. Additionally, we integrate globally sourced products and components which enable us to offer a wide variety of styles and materials. In either case, the quality standards are the same.

Honest Value
At Kincaid Furniture, we focus our efforts and our resources on those details that provide the greatest value to the consumer.