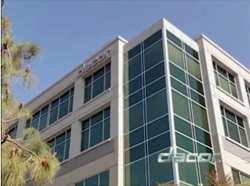 Cooking is an important part of family tradition here at Dacor. In 1933, Stan Joseph opened a small appliance store in Northern California. Supported by his devoted wife Florence, his innovative thinking led to the invention of the first complete kitchen ventilation system and the first indoor electric barbecue.

In 1965, Stan and Florence Joseph founded Dacor and were later joined by their two sons, Michael and Anthony.

Since our doors opened, Dacor has been a family operation committed to designing and building exceptional appliances. "It is no coincidence that we've been very successful in a business that focuses on the needs of families," explains CEO, Michael Joseph. "We're an organization built on family, with a strong sense of values. Today, each of our employees is a part owner of the company, a testimony to our reverence for family, home, and community."

Working together to redefine the modern kitchen, the Dacor family has produced an impressive array of industry firsts. Patented features abound throughout our full line of cooking appliances. Features like an infrared gas broiler inside an electric oven, a Pure Convection™ system for even heat distribution, a Butterfly Bake Element™ for an extraordinary traditional bake, and extra-large Dacor Greats™ that simplify cooking with large pots and pans.

Following in the footsteps of the Stan Joseph tradition, we are true pioneers. Our flair for innovation is evident in everything we create, from our top-of-the-line Epicure® 48" Range to the industry's first outdoor grill with built-in halogen lights. And, our product line will only continue to grow.

We invite you to learn more about the Dacor family and our extraordinary cooking appliances. Together, we'll bring life into your kitchen and warmth into your home.