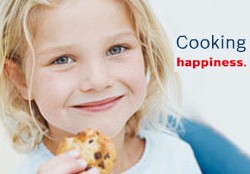 The Robert Bosch Corporation
In 1886, Robert Bosch founded the "Workshops for Precision Engineering and Electrical Engineering" in Stuttgart, Germany. Since then, Bosch has grown into a global leader through its dedication to innovation and quality engineering. Bosch is one of the companies with the most patent applications worldwide.
Gas Cooktops
To create a variety of dishes, you need a cooktop with a variety of features. And that's exactly what you get with a Bosch PGL, NGP or NGT gas cooktop. High BTU output burners deliver a range of flame settings, while a separate, low-output burner provides gentle simmering. The large, substantial dials are easy to adjust to get the perfect flame. And multiple-size burners accommodate all manner of cooking styles. We even gave the burners a sealed, recessed design to contain spills and make cleanup easy. In short, our cooktops are designed to meet your every need. So all you have to do is get cooking.
Axxis™ Washers
Our exclusive horizontal axis system gets clothes unbelievably clean. With double the spin speed of conventional washers, clothes emerge needing less drying time, sparing them from the damage of excessive heat or overdrying. Combined with its remarkable water efficiency, the Axxis™ adds up to hundreds of dollars in savings per year.