Write
Pilling Furniture
8230 Ferguson Avenue
Suite100
Sacramento, CA 95828
United States of America
Online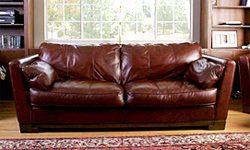 Pilling Furniture speaks directly to the heart and soul of homeowners. Inspired by classic designs and dedicated to function, Pilling Furniture blurs the line between timeless beauty and modern convenience. Each piece is tastefully crafted to match your style. More importantly, Pilling Furniture is well built to match your lifestyle. It's your life, your home and your furniture - choose the best, choose Pilling Furniture.
Your home is your sanctuary. It's a place you love - a place that reflects who you are. You want everything in your home, especially the furniture, to be perfect. Pilling Furniture is extremely sensitive to the evolving needs of our customers and is uniquely positioned to fulfill these needs. Our pledge to offer the highest quality furniture at the lowest possible prices is the first step to developing a long and rewarding relationship. From there, we're committed to you complete satisfaction and will do whatever it takes to bring you a great experience and furniture worthy of your home.
Materials and design offer furniture its potential, while craftsmanship and finish determine the outcome. Pilling Furniture starts with the finest materials including wood superior in color, cut, character and combination match to ensure unparalleled quality. Our creative design meshes beauty with functionality to produce furniture with a stylish flair for today and a timeless look for tomorrow. Bring in our strict quality control standards and the tremendous pride we take in craftsmanship and you have the most reliable, well-built furniture on the market.