Call
Tel: (+44) 1642211121
Fax: (+44) 164223072
Write
HDM Holz Dammers (UK) Ltd.
Intzestrasse 50
Cargo Fleet Road
Middlesborough, Cleveland TS3 6AG
United Kingdom
Online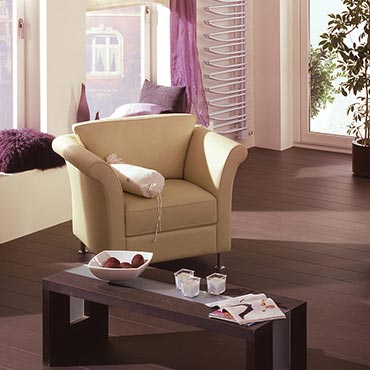 Beauty, Durability & Low Maintenance – Qualities you can live with for a lifetime!
When considering decorating your home to suit your individual tastes and lifestyle, careful consideration should be given to your choice of floor coverings.
By re-creating the character of natural materials, Elesgo® floors bring atmosphere and warmth to the home, with a choice of colours and finishes that lets you explore your individuality. Choosing an Elesgo® floor will ensure you have a beautiful floor that will last you a lifetime and requires only a minimum of maintenance to keep it looking its best.
Available in a wide range of natural wood or stone look finishes. The patented Elesgo® laminate surface is antistatic, wear and scratch resistant with a core of fine structured wood fibre board (HDF). In addition, Elesgo® floors are easy to lay and with the high quality Unilin licensed click system, may be re-used.