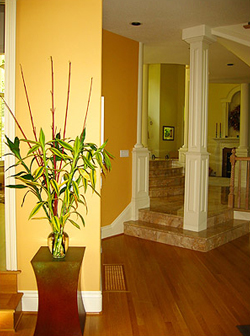 Devine Color Creamy Wall Coatings is more than just paint. It's paint, illuminated. Created by artist Gretchen Schauffler to free color from the limits of mass-produced paint, Devine Color is made differently.
Our exclusive, color-illuminating formula is infused with premium-quality pigments that embrace light and let true, rich, radiant color shine through.
Devine Color is luxuriously creamy and coats walls abundantly with a soft, lush finish that's durable and washable. It's low odor, zero VOC (as calculated by EPA method 24).