Call
Tel: 800-651-8225
Fax: 714-241-1481
Online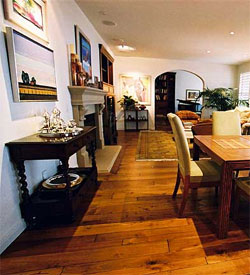 Fontenay is renowned for the services you expect from only master craftsmen. With this custom hand-finished product, each piece is, in itself, a unique work of art, with no two planks exactly alike. We implement a variety of specialized techniques in order to provide you with nothing short of the best. Our expert staff is prepared to assist you , your designer, or your builder in all phases from selection, to specifications, to construction.

You will find the sophisticated line of products to be distinctive...ageless...timeless.

A Fontenay floor is a statement of personal style and an essential extension of detail throughout a well thought out home. Providing you with the opportunity to present a classic representation in your own private setting to be cherished for years to come.

We offer "The most complete and comprehensive jobsite evaluation available." Our technical staff is available to evaluate any home for a trouble free product that is guaranteed for life.