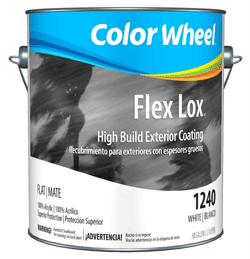 Our expertise begins with our products. While keeping pace with the latest advancements in paint and coating technologies, we manufacture a comprehensive array of products, in large volumes, using only the finest raw materials available. High emphasis is placed on batch-to-batch consistency. Product uniformity and color accuracy are essential. And we continually test and fine-tune each Color Wheel product to ensure optimum performance.

We believe that each customer is our only customer, and we support our products with the personalized service our patrons demand and deserve. We don't operate a lot of small stores
with minimal inventories and few personnel. By maintaining conveniently located and heavily stocked and staffed facilities, we keep our overhead low, and offer the ability to fill the largest orders on the spot - and in a prompt manner. When it's inconvenient to come to the store, a phone call in the morning gets material to the job quickly, usually before lunch, via our extensive fleet of delivery trucks. In addition, our seasoned field representatives regularly visit the job site to provide assistance if necessary, and to see that our products meet your specifications.