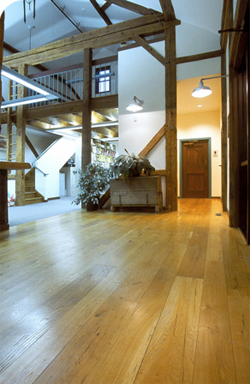 Ressler Hardwoods and Flooring is a family owned and operated business that has been milling Keystone Floors the highest quality floors available in the flooring market since 1990.
 An important component of a high quality floor is the skilled craftsmen. Ressler Hardwoods and Flooring employs and trains individuals with high levels of experience in the processing of Keystone Flooring.
With over 60 years of wood working experience you can feel confident that when you purchase a Keystone Floor, you have purchased the best floor nature has to offer.
Our integrated system of quality controls and state-of-the-art milling facility allows us to manufacture our flooring to the highest standards in the industry.