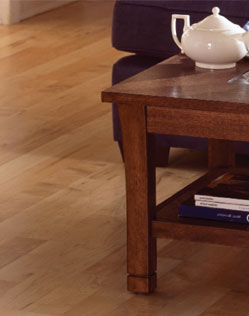 Liz Claiborne Laminate Flooring offers patterns ranging from natural stone to rustic wood. A versatile choice that offers a natural look without the maintenance.
Choosing the right flooring for your home just got easy. Because Liz Claiborne offers up the colors and styles to match you. Perfectly. All just a click away.
Quality, style and value. These have always been hallmarks of the Liz Claiborne name, and this new flooring line is no exception. Beautiful flooring, from carpet to hardwood, even vinyls and laminates, all with lasting quality, in colors and styles that are fashionable and timeless.
They say beauty fades. Here's a warranty program to make sure it doesn't. Liz Claiborne Flooring is backed by outstanding warranties. So, no matter what happens, you know your purchase will stay looking great for a lifetime.