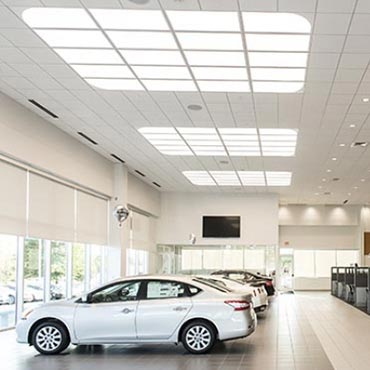 Cree is a market-leading innovator of lighting-class LEDs, LED lighting, and semiconductor solutions for wireless and power applications.
What is Better Light?
LED lighting, with its high quality, long life and low energy consumption has improved our world and ended the century old era of traditional light. But for Cree, this is just the beginning.
History & Milestones
Cree has been an innovator since its origin in 1987. Read about the variety of research breakthroughs and industry-leading products that Cree has developed over the years in LED lighting and power and RF devices.
Community Engagement
Learn more about Cree's charitable initiatives, partnering organizations and corporate community engagement policy.
Cree has received thousands of patents in over twenty countries around the world. To accelerate the adoption of products in new and developing markets, Cree enables other companies access to Cree's ground-breaking developments through a variety of patent-licensing programs.
We believe sustainability means using our strength in innovation to create products with minimal environmental impacts that allow our customers to light and connect the world. We strive to ensure every production process and material that goes into our product will be the best for our environment, our communities, and our employees.
It is the policy of Cree, Inc. that small business concerns have the maximum practicable opportunity to participate in procurement and subcontracting at Cree. Through the company's Small Business Program, Cree is fully committed to procure goods and services from small business suppliers as applicable.