CONTACT:

Armstrong World Industries Inc Lancaster, PA
Tel: 800-233-3823 Email: jcengle@armstrong.com
Armstrong World Industries Inc

Brands
Featured Brand - Armstrong Vinyl Tile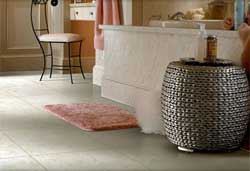 Vinyl tile flooring is now more stylish than ever. Vinyl floor tiles are available in a variety of patterns, colors and styles that closely resemble natural products like wood, stone, and ceramic tile. Floor tile is easy to install and easy to care for.Click here for details...



Visit Website

Tell a Friend

Report Broken Link

Add to Favorites

Add Rating


The DesignBiz logo, and other DesignBiz graphics and logos are trademarks of BuildBiz, Inc.
Unless otherwise noted, all other trademarks, service marks, and logos not owned by BuildBiz, Inc. and used herein are the trademarks, service marks, or logos of their respective owners.
Sponsored Links